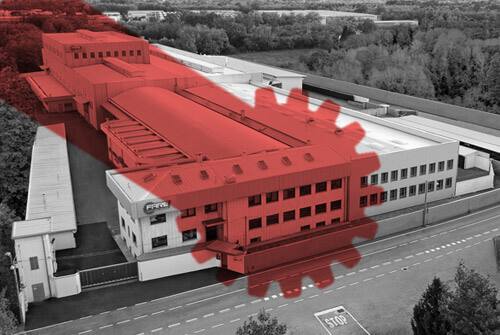 New complex extrusion line producing artificial fibers for the chinese market
FARÈ S.p.A. is completing a complex plant at its factory for delivery to an important Chinese investor. The customer chose the historic Italian brand, top leader in the extrusion field of artificial fibers, for the following line characteristics:
maximum flexibility in using various materials
top performances for a defined application
minimum energy consumption
quality in elaborating a taylored project
This job engages the engineering and manufacturing team in an overall process, up to the installation of the line for the complete dry test before shipment. FARÈ S.p.A. factories cover 24,000 sqm, thus allowing industrial tests and quality checks before the installation of the machinery at customer's plant.
The investor's specific requirement was to have a top working control desk, with regard to the quality of interfacing with the company EDP systems (electronic data processing); FARÈ S.p.A. gave a reliable feedback with the supply of the HMI (human machinery interface) latest version, completely interconnected and super performing in predictive maintenance, in order to offer its utmost in keeping the OEE (overall equipment effectiveness) high in long term.
FARÈ S.p.A. is providing innovative energy into the artificial fiber industry world.