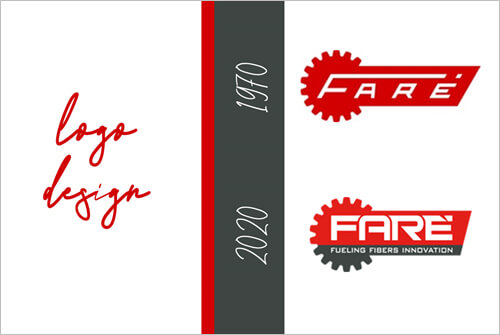 New logo, same values
This year we carried out a mild restyling of the old logo, which was known on the market since 1970 when the company was founded.
This change will underline the innovation passing through FARE' SPA during 2020 and for years to come.
Strong roots are reinforcing our values and our steady commitment to innovating, as well as our social colour (red and grey), will draw the brand image worldwide.
We added a specific statement «fuel fibres innovation» telling to the industry our willingness to grow and feed the market with the latest technologies.
Besides the long term experience, the know-how and the tradition, a creative attitude, willing to discover, experiment and innovate are strategic to be competitive.
Logo design: Briefinglab, agenzia di comunicazione