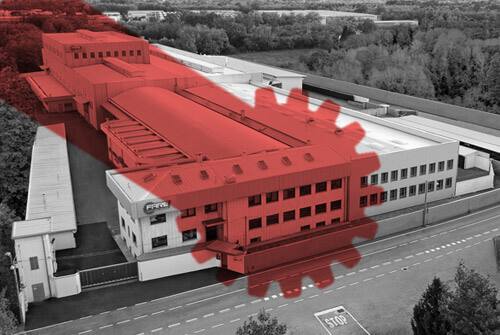 New complete meltblown line for the medical sector
FARÈ S.p.A. is preparing a new generation line for the processing of PP Meltblown for applications in the internal filtering layer of new generation protective masks. One of the most important entrepreneurial groups of southern Italy in the packaging & converting field has chosen FARÈ S.p.A. to enhance its production activity.
The line is complete with an in-line quality control section for the artificial fiber fabric to ensure the best possible quality of the product. The equipment represents the new generation of single or composite Meltblown and Spunbond systems M, MM, S, SS, SMS, SMMS, SSMMS used by the major converters in several applications. Quality of the finished product, long-term production efficiency and maximum energy saving performance, combined with the recycling of industrial waste, represent the top range available on the market.
Process know-how, plant start-up service, personal training and an efficient after-sales team are guaranteed to the investor who is looking for a technological collaboration with a reliable and expert partner. In house manufacturing and selection of top suppliers make FARÈ S.p.A. a leading company in the extrusion of artificial fibers, both in staple and with MB and SP technology.
FARÈ S.p.A. supplies fuel for the engine of innovation in the polymer artificial fiber sector.